E-Tech Components (UK) Ltd - Elpress in the UK

We are the sole distributor for Elpress in the UK

The Elpress crimping system consists of high quality Elpress Copper Tube products.
The range of Crimp terminals in the system consist of Elpress Copper Tube Lugs, Elpress Copper Tube Terminals, Elpress Copper Tube Splices, Elpress Narrow Palm Terminals, Elpress Copper Tube Pin Terminals, Elpress Bi-metallic Crimp Terminals, Elpress Bi-metallic Pin terminals, Elpress transformer lugs and other specialist Elpress crimp terminals that can be made to order to suit your specific needs.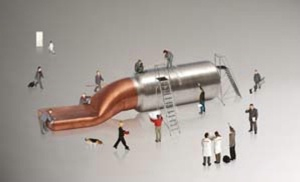 The Elpress range of Crimp Terminals are all tested to IEC61238-1 and when crimped using the correct Elpress Crimp Tools will conform to all relevant international standards including the BS7609 and BS7727

The Elpress range also consists of Elpress Insulated terminals, these terminals are LSOH, (Low Smoke Zero Halogen) Halogen Free type terminals which is an extra safety feature and ideal for use in railways, underground, mines, hospitals, buildings and anywhere where safety is paramount.

The Elpress easy entry system for the terminals allows the cable to insert easily in to the Elpress Insulated terminals and speed up installation. The Elpress Insulated terminals have been used on the Dubai Metro project. The Dubai Metro project required products of high quality and the LSOH / Halogen free features of this project was imperative when plans and designs were being made for the Dubai Metro Project. The Elpress Pre-insulated Terminals must be installed using the Elpress MINIFORCE™ range of Elpress crimp tools to ensure that they are crimped in accordance with BS7727 Standard.




Elpress News